chilira is a personal brand, domain and handle, established in 2000, to explicitly separate my public/social persona from my private/professional persona.  Whether I'm sharing on @chilira or @RockyBanditLira, all content, opinions and activities are my own.  The chilira moniker stems from my city of origin (Chicago or chi) and my last name (Lira), so chi+lira or chilira.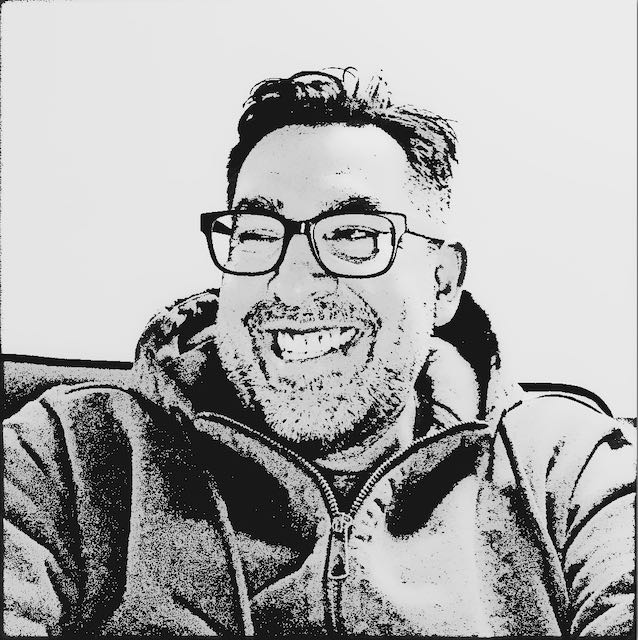 So, who am I? First, and most importantly, I'm a father and husband. I live with my wife, our two \ sons, and our family dog on Chicago's northwest side – surrounded by our family and close friends. I work for a Fortune 50 technology company, and hold a degree from Northwestern University.
I'm also a big nerd or what I call a "tech-ist", which means that I have a deep, life-long passion for technology (unsurprisingly how I've made a living for over 30 years).  This also means that I have unique insight into a broad range of technologies spanning networks, platforms, hardware, software, systems used by consumers and businesses.  Both a blessing and curse, it also means I serve as the unofficial IT department for my household and neighborhood.  While technology doesn't define me, it's a big part of who I am. 
When I'm not in family or work mode, I spend time chasing a variety of interests and hobbies that include, in no particular order, being a tattoo getter/magnet, gamer (PS5, CoD, Red Dead), avid sports fan boy (Cubs, Bears, Blackhawks, Bulls, NWU Wildcats, Sox), music lover (Sonos hugger, novice guitarist, vinyl record reviver), motorcycle rider, craft beer consumer (Old Irving Brewing is my fav), foodie, wine collector/drinker, card player, gadget tinkerer and early tech adopter (from drones and video door bells), outdoor enthusiast (fly fisherman, golfer, biker, pheasant hunter), boxer dog lover, art appreciator, collector of vintage stuff (from skateboards to Atari 2600s), history buff, and reader/writer. Yeah, I'm all over the place – my family is very tolerant.
From a geo-political perspective, I'm a self-proclaimed Liberal Conservative.  Or, if you prefer, a Conservative Liberal.   This means I'm socially liberal and economically conservative.  I'm neither Democrat nor Republican, having backed candidates from both sides of the aisle.  I don't identify with a political party, but rather the best available candidate.  For clarity, I support common-sense gun reform, women's right to choose, legalizing marijuana (to fund education, healthcare and social programs), diversity/inclusion (across the board), legal system reform, and financial system reform.  If my geo-political stance bugs you, feel free to unfollow, unfriend, or unlike me, I won't be offended